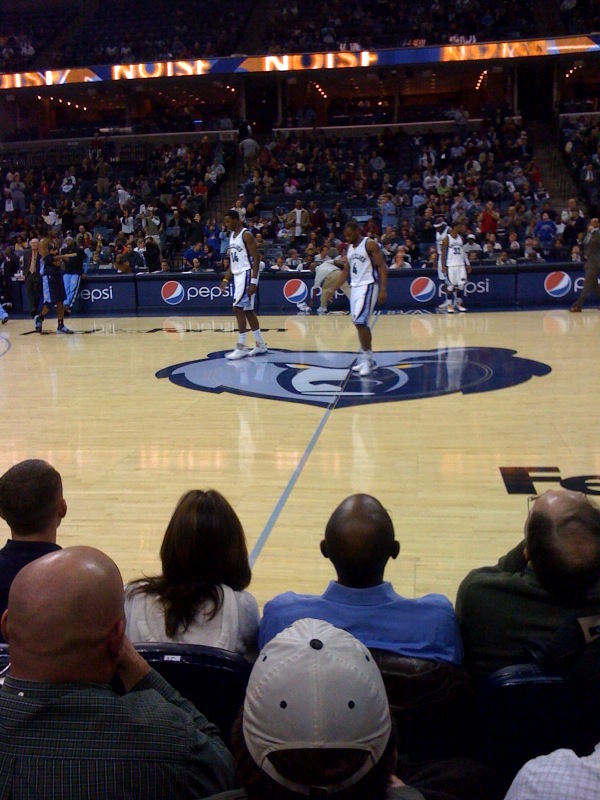 I got some good seats to several games as a b-day present during (probably the last) Super Grizztastic Sale in December.
OK, I would say that these seats were like the shizznit, and when I grow up, I would love to have some of these, say, for season tickets, but the service crew was soooooooo freaking annoying at this spot! I was sitting courtside, first row, and so when they would come serve the people on the floor, they would like come and stand right in front of me and block my view every like 10 minutes for like the whole first half, like there was no way that I was actually trying to watch the game!

Maybe they didn't put on enough of their usual invisible spray that evening or something. All the ritzy people there to be seen had to be served, though. It was annoying beyond words! Right when I was going to say something, like at the beginning of the 3rd quarter, it seemed like they finally got it and got the eff out of dodge. It was a good game too, from what I saw of it.
New Guy





Posts

: 45


Join date

: 2010-03-10


Age

: 46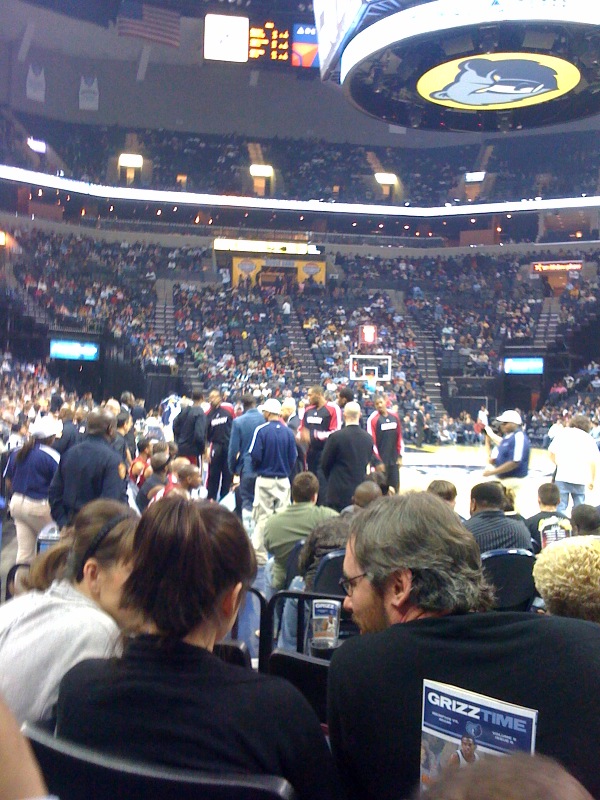 OK, now these seats were a little closer to my budget, and I got them in the Holiday Pack which was only five games, I think. They were pretty good. That really is Dwayne Wade in the ugly blue suit in the middle of the pic!

I was sooooo PO'd that we lost this game, and I was especially annoyed at the "Dwayne Wade fans" that were sitting behind us. One yelled out "I love you Dwayne Wade!" like she was at a rock concert or something, and I was ready to cuss.

Hopefully she at least paid full price to get those seats!

New Guy





Posts

: 45


Join date

: 2010-03-10


Age

: 46



Wow, awesome seats man!

I actually got a floor seat to the Nets game for Chistmas. It was great.
Administrator





Posts

: 62


Join date

: 2010-03-06


Age

: 43


Location

: Memphis





Similar topics
---
Permissions in this forum:
You
cannot
reply to topics in this forum